Hi Hockey Family,
During this unsettled time we wanted to do something extra special to support our community, so we have teamed up with some brilliant Hockey experts to bring you a Free 'Hockey at Home' Masterclass Series that you and your family can enjoy from the comfort of your own space.
Every week, starting Monday 6th March, we are going to bring you practical advice for coaches and aspiring coaches, skills training for players, specialist mastery for Goalkeepers and no nonsense strength and conditioning for improving your hockey fitness.
You don't need to do anything, we will deliver the masterclasses to your inbox on the day.
Mondays – Coaching the coaches, with Steph Brennan: Steph Brennan, Performance Centre Lead Coach, Hockey for Heroes Men's Coach, Club Coach with Bromley and Beckenham HC, GB Advanced Coach programme graduate, Sport & Exercise Science graduate and self confessed coaching, pedagogy and sport psychology geek. Alongside Steph's day job of a PE Teacher and Head of Hockey. Steph has been guided over 10 years through one of the biggest changes in coaching and has been influenced by some excellent minds in the industry. Steph's aim is to bring relevant and relatable chunks of practical advice for coaches and aspiring coaches through this period, which can be applied to not only coaching, but all aspects of life.
Wednesdays – Skills session with Callum Giles: Double Olympian, Callum Giles – owner and Director of Stickwise Hockey camps. Stickwise provides high quality and fun hockey camps for players of all ages and abilities. Having coached and played in Holland, South Africa and Australia during his long career, winning 2 premier league titles with Havant, among many other championships along the way. Callum represented England & Great Britain at the Atlanta and Sydney Olympic games & was the country's top goal scorer for just over 14 years. Callum will be providing skills videos and sessions for you and the children to do from your home.
Fridays – Goal keeper mastery, with Tom Millington: Tom Millington, Co-Founder and Director of Fortitude Hockey who provide expert goalkeeper coaching across the UK and Belgium. Tom has been coaching for a number of years with GB Hockey and England Hockey as goalkeeper coach across all ages groups, EDP & Senior programmes. Tom's playing career spanned 18 years at ISCA HC, University of Exeter, Loughborough University (Prem) (Indoor Champions), Wimbledon HC (Premier League Champions) and Old Georgians as well as representing England and Great Britain in all age groups with two senior indoor caps. Tom & Fortitude will be providing Goal Keeper specialist videos to keep the mind and body occupied during this period.
Saturdays – Hockey fitness, with Adam Jordan: Adam Jordan – Owner of '7R – The Training Club' in South London. Adam is a current serving British Army Reservist. Having successfully captained Oxford University, The British Army, United Kingdom Armed Forces, Infantry Hockey, played for East Grinstead and Holcombe 1st XI for 4 years, inclusive of national Indoor titles and competing in the Euro Hockey League. Adam also managed to squeeze in a few caps playing for England during his Hockey career as well. Adam explains how as an ex EHL and National League player his game relied heavily on speed and fitness. Adam's day job is leading the space at 7R where they pride themselves in delivering no nonsense strength and conditioning and Adam will be offering advice for how you can improve your fitness specifically for the hockey field, even during lockdown.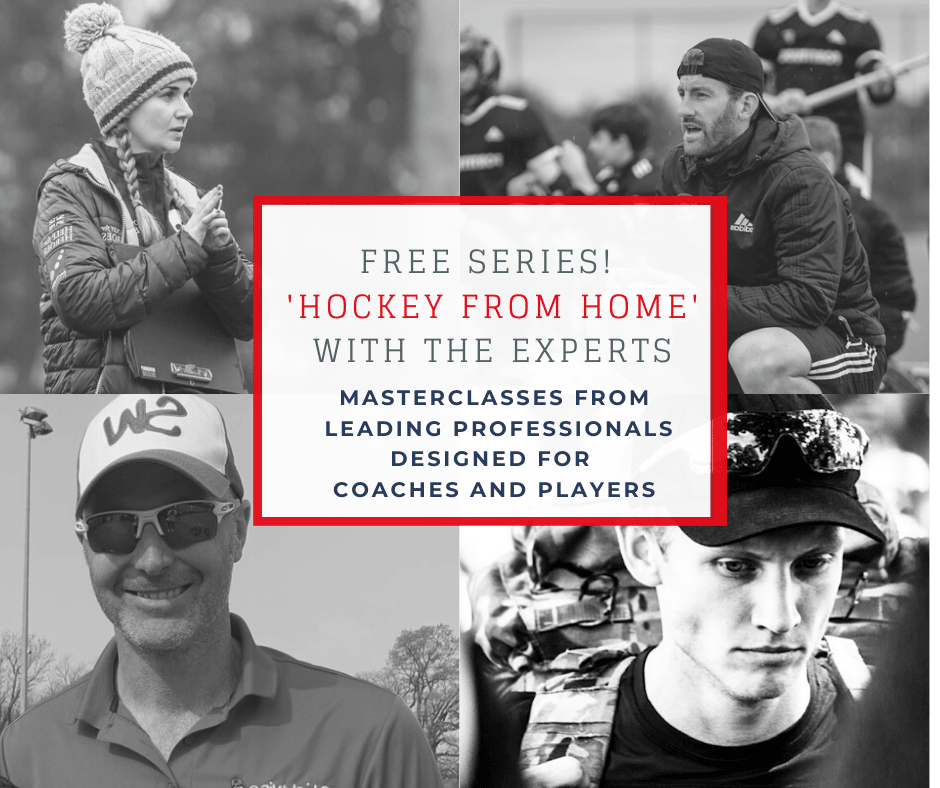 If you know anybody that would benefit from receiving these Masterclasses please share this email and direct them to our private Facebook group where they can find further details >>> CLICK HERE TO JOIN NOW. Everyone is welcome.
Stay safe, and best wishes.
Hockey for Heroes.